Pin It Now!
Get shopping now -- think about upcoming holiday gifts. Birthdays, baby showers, hostess gifts, raffle prizes, 4th of July . . . and of course, it's never to early to start Christmas shopping.
Father's Day is coming up - get your husband or dad that cute purse he's always wanted . . . to give you.
And please spread the word!
From now until 11:59 pm on June 13th participating vendors will be donating up to 100% of their sales toward the relief effort in Joplin.
They will be giving to a reputable relief organization or joining with me in giving a gift card directly to
my cousins who lost their house
in the tornado.
Here is what is left of it . . .
Here are my
featured "Shop for Jop" vendors who are donating 10%-100% of their sales
to help Joplin people.
If you are interested being a "Shop for Jop" vendor link up below and then leave a comment letting people know a bit about your shop, how much you will be donating, and to what organization!

Raggamuffin Beauties
has earrings, necklaces, and handmade onsies. Unfortunately the onsies are for babies only, but babies did not make these products.
Jenni
did and
she is giving 25% of her sales to World Vision!
Items range from $5-$25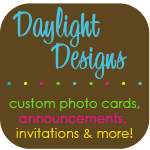 Mel
at
Daylight Designs
is giving 50% of her sales to help my cousins.
She makes beautiful invitations, party accompaniments, and more. And she's my neighbor, so that's cool. And our daughters are friends. Even cooler.
Items range from $3.50 - $35.
Gussy Sews
has purses, totes, laptop bags, headbands, ipad cases. All adorable and made by
Maggie
-- not an 8 year-old in a third world country!
She is giving 10% to The Red Cross!
Items range from $9.50 - $99.


Kate
at
Songs Kate Sang
has books, notecards, and prints and she is
donating 50% of her sales for all of June toward a gift card for my cousins
. And if you buy one particular print then 100% will go toward that gift card.
Items range from $1.25-$22.
Totally Desperate Mom
is a book of humor and encouragement for moms with young kids. Stock up on baby shower gifts or just get it to some of your girlfriends who could use some extra love and support in the motherhood.
Three dollars (25%) for every book purchased on my website will go toward a gift card for my cousins.
This also not made by an 8-year old in a third world country although many children provided the material for much of this book.
$12 per book. Shipping for up 3 books only costs $5.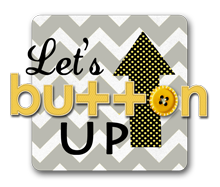 Jamie
at
Let's Button Up
is one crafty women. She makes all kinds of jazz with buttons -- signs, decorative pieces, jewelry, headbands and microwaves. Okay, I made up the last thing, but still she has mad skills.
Jamie is donating 20% of her sales to Samaritan's Purse.
Items range for $5 - $30.
Make Mine Blue
has some really cute fabrics (for those of you with the sewing gene), purses, totes, key fobs, pillow covers & more!
Jenn
is donating 20% of her sales to go toward a gift card for my cousins
and she is making
this tote
for my cousin Lexi.
Items range from $2 - $38.50.
In addition to doing shopping there are other ways you can help in the "Shop for Jop" campaign.
1. Give directly to my cousins Shane and Linn via a check or gift cards.
Please email me if you want to give directly to them and I will give you their mailing address.
However, I know some of you might feel uncomfortable with that because you don't know me or them and fear they might buy booze and boob jobs with the money. In that case . . .
2.
Give directly to a reputable relief organization
that is helping in Joplin like World Vision or The Red Cross. I know some of you have already done this - THANK YOU!
3.
SPREAD THE WORD!
Please
grab a button (on my side bar) and mention this on your blog
so others will get shopping and/or giving. Please
tweet and facebook
about this as well. If you go to the top left of the post you can simply click on "tweeted" and it will provide the link for you. You can also "like" this on facebook by clicking at the bottom the post.
4. If you live anywhere close to Joplin then you can support my cousins by going to their salon
The White Rhino
and getting your hair done! I trusted Shane to my hair for my wedding and gave him free reign with it. He did an awesome job and you will love him!
Pin It Now!